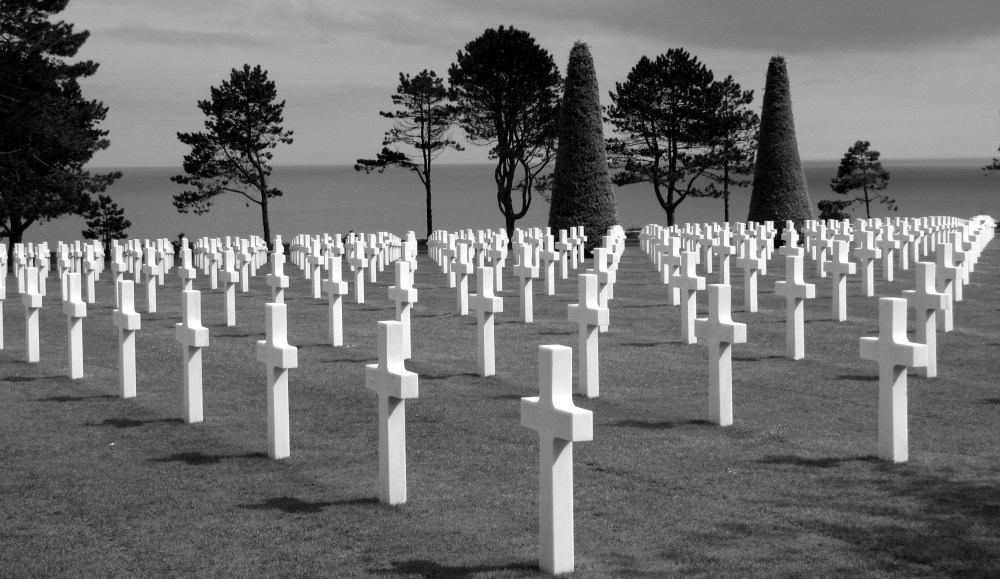 For Those Who Fell:

A War Memorial for Concert Band

Composed 1990; severely re-written Dec. 28 2014--Feb. 8, 2015

Duration: about 7 minutes 20 seconds
cover photo: Nomandy cemetary, photographed by Murray Isbister


PDF Score PDF Parts Finale Score Cover




Solemn: Moderato: Tempo I [7:20]




In 1989, I had the pleasure of visiting with an old friend I met at NTSU in the '70s, Fred Robinson (no relation), when the Air Force Band he composed and arranged for played at Brevard, NC. As a result of this visit, when I returned home to Cleveland NC, I wrote a series of pieces for his musicians. One of these was a work for jazz band, For Those Who Fell, a short (four minutes) war memorial. However, shortly after the band got the piece, the Gulf War started, and the Pentagon sent out the word that there should be no reminders that people die in war. Hoo-rah. None of my music was used.


In the 2000ís, I tried finding a jazz band that would play the piece, but there were many barriers; it is not in a jazz idiom, there was

no improvisation or any percussion, and it is far removed from whatever it might be programmed with in any normal jazz concert. In addition, most professional jazz bands expected me to pay for performance. Thus the little piece sat unused in my files with all the others.


In late 2014 I figured that FTWF would work well for concert band, especially expanded in length. This is especially true as I have discarded my only other effort to write for concert band. I inserted about three minutes of new music into the center, and completely re-orchestrated and expanded the rest to suit the new instrumentation.